Level 2 Award Principles of Manual Handling One Day
Course description
This Manual Handling Training course provides the opportunity to learn the principles of manual handling and appropriate manual handling techniques. Candidates are then able to put into practice the theory they have learned.
Who is the course suitable for?
This one day qualification will benefit anyone who has to carry out any manual handling activities at work.
What you will learn
Candidates will be introduced to the, hazards of manual handling, the risks involved, the controls that are available to help prevent injury and principles of safer handling.
Learning Outcomes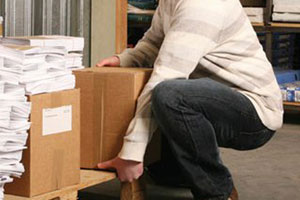 Candidates will be able to understand
That manual handling operations can be hazardous to health
How manual handling operations can cause injury and harm
The scope of legal requirements with regard to manual handling operations in the workplace
The process for assessing risks from manual handling and the factors that need to be considered in a manual handling risk assessment
The value of risk assessment and how it applies to safe manual handling practice
The mechanics of movement; how to assess, plan, prepare and conduct manual handling operations
Assessment and Certification
Candidates will sit a multiple choice examination and a practical assessment. This is a Qualsafe Awards accredited course. Each successful participant will receive a nationally recognised certificate valid for 3 years
Duration
One Day (7 hours including exam)
The training programme for the Qualsafe Level 2 Award in Manual Handling – Principles and Practice is divided into two parts:
Part 1 – Principles (am)
Part 2 – Practice (pm)
Prices
We work with each client separately so please contact for costs.
All costs are inclusive of onsite delivery, course materials and certification.
With regards to any training courses you may be interested in and we will talk you through the best training options available over the phone or by e-mail.