Some of the team and trainers from ABC WorkSafe. We have a larger team of trainers based around the UK.

Managing Director
Paul Lane
Paul is the founder and Managing Director of ABC Worksafe, starting the business 10 years ago. After 15 years in the Ambulance service as front line ambulance crew and now having returned to that role, Paul's time is spent running the company, continuing the excellent relationships they have with their clients and also occasionally delivering some courses, as he feels it is important to keep his skills updated. His Qualifications include IHCD (Ambulance) IOSH Managing Safely and awards in Teaching/Assessing. Paul also maintains the company membership of several awarding bodies including the FAIB (First Aid), Qualsafe (Health and Safety and Food Safety) and BALI (ROLO courses).
Clare Readman
Clare is an integral part of ABC Worksafe's administration team. Her role is to assist with finance control, invoicing and payments. With a background of over 30 years working in large corporations, from filing clerk to Senior Manager, Clare gained extensive knowledge and experience in all aspects of office administration work including bookkeeping.
Simon Aylward
Simon is an invaluable member of ABC Worksafe's administrative team. His focus is to ensure that all clients and trainers receive course booking confirmations while also taking care of invoicing and other administrative duties. Before working with us Simon spent six years as a Senior vehicle leasing broker, helping individuals and companies source, secure and finance their vehicles. You can contact Simon via email at: accounts@abcworksafe.co.uk.
Kate Honey
Kate is Business Development Officer at ABC Worksafe, working on a range of tasks such as updating website content and writing blogs, managing social media, designing brochures and graphics and magazine editorial. Contact Kate at development@abcworksafe.co.uk with your media enquiries.
Some of our brilliant Training Team
Brett Norris, Fire Safety Training
Brett has over 25 years of experience within the Fire Safety Industry. He is a member of the IFSM (Institute of Fire Safety Managers) and is also a BAFE registered Fire Engineer. He always goes that extra mile to ensure that everyone attending a course leaves with confidence and the knowledge to act quickly should a fire occur. Brett can also teach the QNUK Level 2 Fire Marshal Training course should this be something that your business requires.
Kirstie Hawkins

After leaving the British Red Cross in 2006, Kirsty joined the First Aid Training team at Thames Valley Police, where she developed the skill and knowledge to teach from Basic First Aid for police staff to Advance First Aid for Firearms offices and Police Medics, and she can also train other courses including Manual Handling and Fire safety. ​Kirsty recently qualified the FREC 4 (First Responder Emergency Care level 4) this enables her to be able to respond to emergencies with a private ambulance company.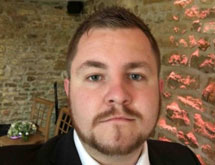 Luke Marlow
Luke is a fully qualified compliance trainer who has delivered many courses for ABC Worksafe. He says: "I deliver qualification and awareness courses on subjects as diverse as Safeguarding of vulnerable adults (SOVA) right the way through to First Aid. I really enjoy working for ABC because of the diverse range of people I get to meet from different parts of the country. "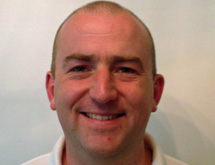 Simon Noakes
Simon is a very experienced trainer delivering courses like Food Safety, First Aid and Health and Safety for over 20 years. He was previously a Police Constable. Simon always receives great feedback from his training and strives to keep the highest standards possible.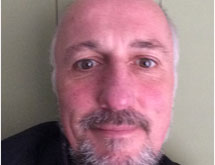 Ashley Heathcote
Ashley delivers a large range of training courses for ABC Worksafe. He has an extensive professional background having worked with the Police service and the National Health Service. Like all of our trainers, he believes that training should be an enjoyable learning experience.
Derek Hatch
Derek has a background in intensive care nursing and is a very experienced trainer. He particularly enjoys teaching outdoor first aid as it presents different challenges.
You'll find all of the courses that are relevant to your business in the drop down menu at the top of the page and in the right hand navigation, but if you can't immediately find what you're looking for, or you are not sure what you need, please call us on 01903 243424 or email info@abcworksafe.co.uk
With regards to any training courses you may be interested in and we will talk you through the best training options available over the phone or by e-mail.