Fire Marshal / Fire Warden Training Course Three Hours
Course description
A 3 hour course designed specifically for those who have been appointed to carry out the duties of a Fire Warden or Fire Marshall. The course consists of a mixture of theory and practical use of fire extinguishers.
Who is the course suitable for?
This course is suitable for anyone wishing to become a fire marshal / warden in the workplace. For further information about the responsibility of an employer with regard to Fire Safety is contained in the Regulatory Reform (Fire Safety) Order 2005.
Further information is also on the Communities and Local Government website
What you will learn
Participants will gain an awareness of basic fire safety principles to be applied in the workplace, and the understanding of the role and responsibilities of the company Fire Warden / Fire Marshal. This will enable them to effectively contribute to the overall management of fire safety for the premises.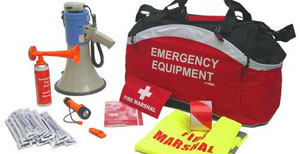 Learning Outcomes
Hazard identification
Workplace fire precautions
Fire development
Fire evacuations procedures
Role of the Fire Marshal / Fire Warden
Selection and use of fire extinguishers
Fire extinguishers practical
Assessment and Certification
There is no formal assessment for this course. A certificate of attendance will be awarded. It is recommended that this training is refreshed every two years.
Duration
3 hours
Prices
We work with each client separately so please contact for costs.
All costs are inclusive of onsite delivery, course materials and certification.
With regards to any training courses you may be interested in and we will talk you through the best training options available over the phone or by e-mail.