Health and Safety Health and Safety Awareness HSA Three Hour Course
Course description
Employers have a legal responsibility to provide key health and safety awareness information to all staff and to ensure they understand Health & Safety basics in the workplace. This 3 hour course will cover the required elements.
Who is the course suitable for?
All staff in the workplace
What you will learn
Attendees are introduced to many aspects of the Health & Safety at Work Act. The course is intended to help raise safety standards and by the end, delegates will know how to manage safety effectively.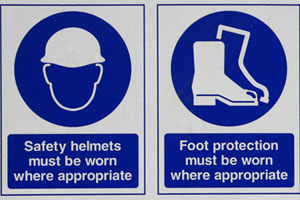 Learning Outcomes
Causes of accidents and ill health
Employee's and Employer's responsibilities
Risk Assessments
Manual Handling
Reporting Injuries, Diseases & Dangerous Occurrences
Provision & use of Workplace Equipment
Display Screen Equipment
First Aid
Personal Protective Equipment
Control of Substances Hazardous to Health (COSHH)
Workplace (Health, Safety & Welfare) Regulations
Fire Safety
Electrical Safety
Assessment and Certification
This course will give each learner the tools needed for a sound knowledge of basic Health and Safety. On completion, a certifcate of attendance will be awarded.
Duration
3 Hours
Prices
We work with each client separately so please contact for costs.
All costs are inclusive of onsite delivery, course materials and certification.
With regards to any training courses you may be interested in and we will talk you through the best training options available over the phone or by e-mail.