Health and Safety in the Workplace Qualsafe Level 2 One Day Course
Course description
This Health and Safety in the Workplace course replaces what used to be the Basic or Foundation Certificate in Health and Safety. Employers are responsible for providing a safe workplace. The objective of this qualification is to benefit staff through their Health and Safety Awareness. Those attending will have the opportunity to build an understanding of how everyone can play a role in maintaining a safe workplace
Who is the course suitable for?
Anyone wishing to raise their awareness of health and Safety issues and improve their knowledge
What you will learn
An understanding of the principles of health and safety, enabling employees to contribute to any health and safety system.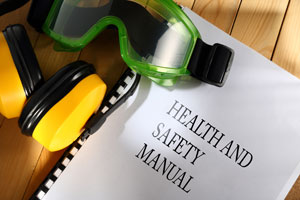 Learning Outcomes
Legislation
Duties
Roles and Responsibilties
Welfare
Workplace equipment
Risk assessment
Hazards
Manual handling
COSHH
Ergonomics and workplace design
Working at heights
Transport and vehicles
Noise and vibration
Assessment and Certification
This is a Qualsafe accredited course. Following an end of course exam,each successful participant will receive a nationally recognised certificate of competence from the Qualsafe Awarding Body
Duration
1 day (7 hours including breaks)
Prices
We work with each client separately so please contact for costs.
All costs are inclusive of onsite delivery, course materials and certification.
With regards to any training courses you may be interested in and we will talk you through the best training options available over the phone or by e-mail.