Mental Health First Aid Training Course Two Day
Course Description
A fully recognised and invaluable course giving the non-expert the tools and knowledge to become a certified Mental Health First Aider.
Who is the course suitable for
This training is ideal for employees, managers, those in HR volunteers and everyone with an interest in becoming a mental Health First Aider.
What you will learn
The aim of this course is to enable you to gain the comprehensive skills and knowledge to be a MH First Aider and give you the confidence to act in a crisis situation.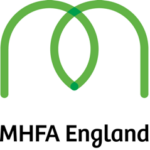 Learning outcomes
How to recognise Mental Health problems
Looking at various types of mental ill health
Be able to Provide support and communicate effectively
Reducing stigma and discrimination
Promote good Mental Health in the workplace
Certification
A mental Health First Aid certificate will be awarded from MHFA England on completion of this training
Duration
Two days (Each day is 7 hours including breaks)
Costs
£250 per person (plus VAT on the total) for a minimum of 6 people attending ( for between 6 and a maximum of 15 people it is an extra £150 pp)
The costs are fully inclusive of onsite delivery, Travel, and Course packs/certificates from MHFA England
☎ GET IN TOUCH TODAY FOR A QUOTE!
Find out how we can help on 01903 911 943 or email info@abcworksafe.co.uk
With regards to any training courses you may be interested in and we will talk you through the best training options available over the phone or by e-mail.